Your donation will benefit children by supporting:
Our Donors Help Change Lives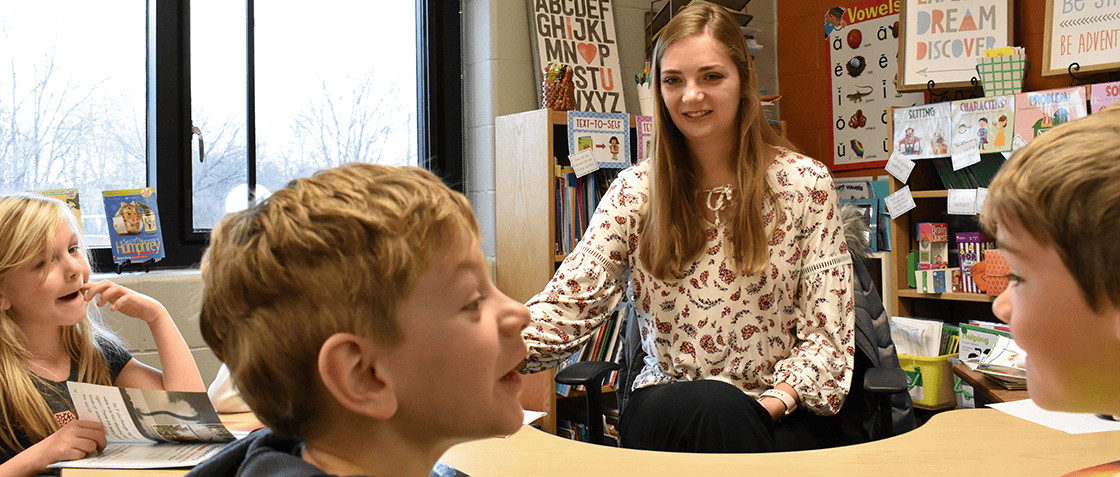 With the proper instruction from educators and the continued advancements resulting from literacy research, nearly all children can become proficient readers and writers. Our donors help students gain the skills and support they need to become lifelong learners. Learn about the generous contributions of some of our supporters.
The Vignato Sisters and Talen Shibli-Rahhal
With their friend Talen Shibli-Rahhal, 9, sisters Grace, 10, and Sophie Vignato, 8, baked cookies and went door-to-door selling the baked goods for donations to the IRRC. The trio raised money to support those with dyslexia, a cause close to their hearts since the sisters both have dyslexia. 
Intensive Summer Reading Program Donors
The following is a sample of the organizations and individuals who stepped up to help fund the study:
Richard O. Jacobson Foundation
MidAmerican Energy Foundation
Iowa West Foundation
Patty and Jim Cownie Charitable Fund
William C. Knapp Charitable Foundation
Gregory Abel
Wells Enterprises, Inc.
ITC Midwest, LLC
Bankers Trust Company
Frequently Asked Questions
Q: Why does website at the donation link appear as "Give to Iowa"?
A: Online donations to the Iowa Reading Research Center are processed through the University of Iowa Center for Advancement, the preferred channel for contributions benefiting centers like the IRRC that are part of the University of Iowa. Using the above button, you will know your donation is going to the IRRC, as you will see "Iowa Reading Research Center Advancement Fund" selected (see screenshot below).
Q: Can I make a donation offline?
A: To donate via check or cash, please contact us at irrc@uiowa.edu and we will be happy to provide further instructions.
Q: Can I specify how I want the donation to be allocated?
A: Let us know if you have any instructions for the spending of your gift under "Include Gift Instructions."