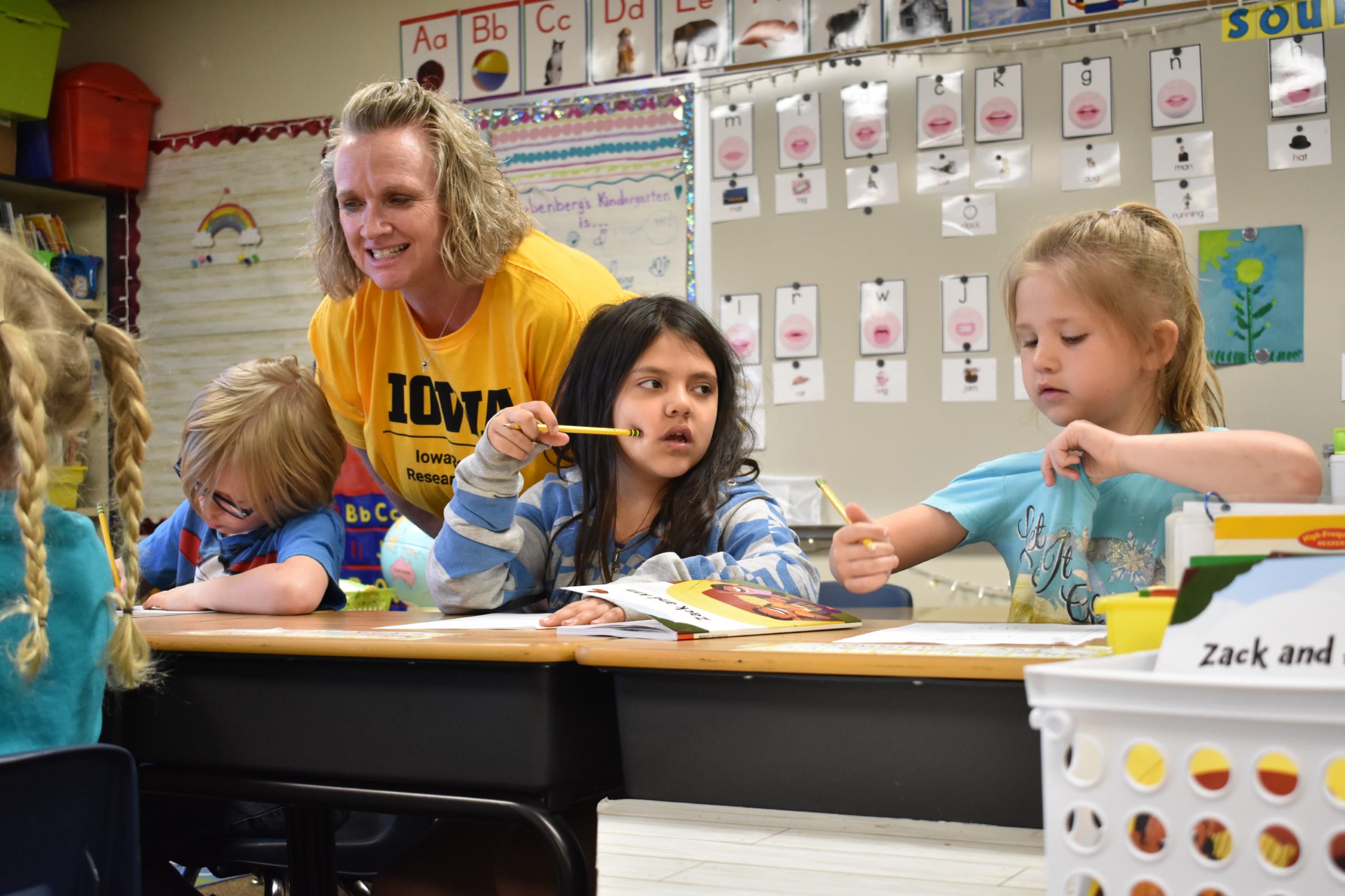 The Iowa Reading Research Center is heavily involved in providing professional development and consulting services to education agencies, such as school districts, Area Education Agencies, and state departments of education. Through our expertise and experience in literacy instruction, student assessment, data analysis, and program evaluation, we help educators reexamine their practices, learn new evidence-based approaches, and delve more deeply into previously-learned techniques. 
What We Do
Curriculum Services
The Iowa Reading Research Center will partner with school districts as they complete a review of their ELA curriculum or select a new curriculum. We will work with both the district and a representative from the AEA on each project.
Curriculum Alignment
The Iowa Reading Research Center will assist districts with alignment of scope and sequence and language across all curricular programs in use. Alignment is planned across tiers and across grade levels.
Professional Development and Training
The Iowa Reading Research Center will work with area educational agencies to develop training and professional development plans based on the needs of the agencies. Options could include in-person training, eLearning courses, or online training.
Implementation and Fidelity Monitoring
As a district or building begins to implement a new curricular program, we can monitor the implementation of the program to ensure that it is implemented with high fidelity. We will work with school leaders to develop a monitoring and feedback plan to identify areas where additional PD may be needed.
Performance Monitoring
As a curriculum or training is implemented, we can also assist with monitoring student performance and deliver ongoing assessments to determine if instructional changes are having an effect on student reading outcomes.
Request for Professional Services