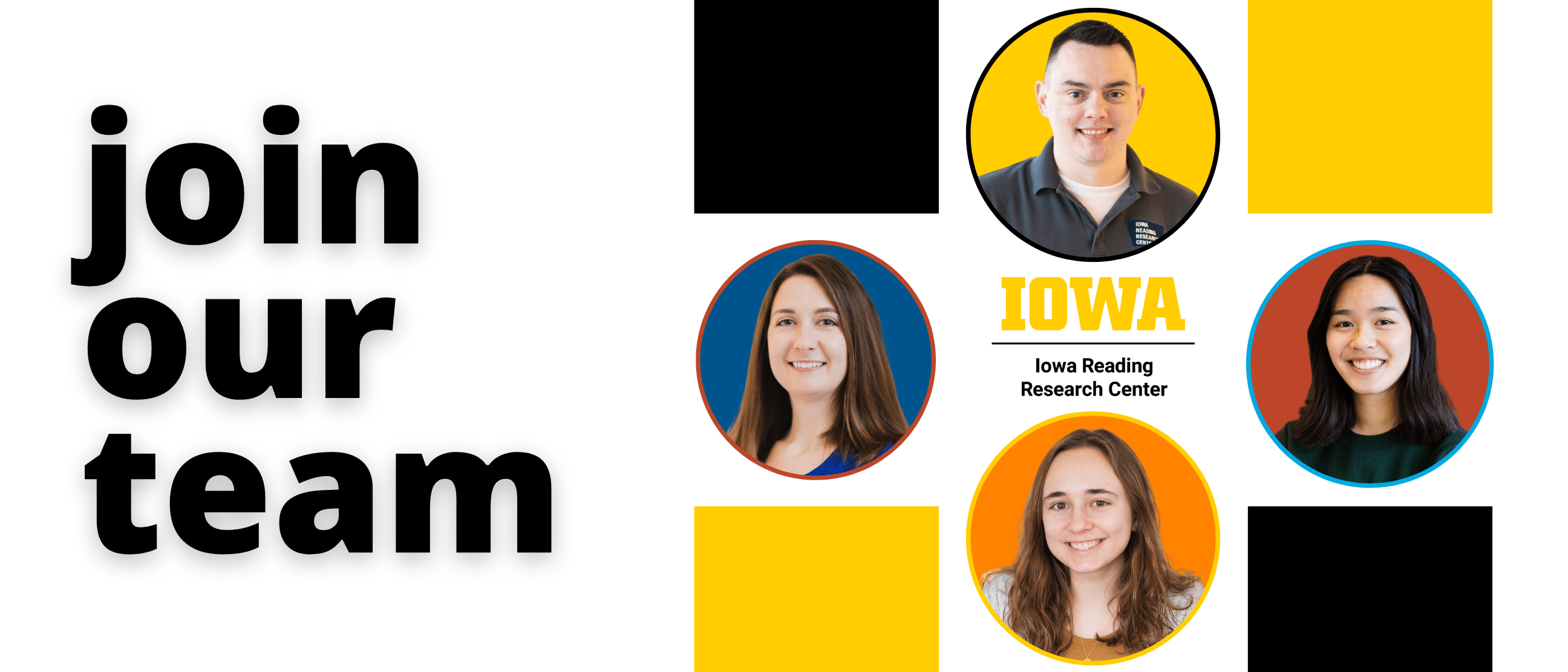 Are you looking to use your skills and experience to make a difference for young people who are learning to read and write? Then apply to join our hard-working team, dedicated to improving the literacy proficiency of pre-kindergarten–Grade 12 students!
Working at the Iowa Reading Research Center can be a fulfilling and rewarding experience. Employees have a wide range of opportunities for personal and professional growth. Projects may involve collaboration with colleagues in the University of Iowa College of Education as well as with the Iowa Department of Education, school districts, Area Education Agencies, community organizations, and caregivers. Additionally, the sense of community amongst coworkers provides inspiration to grow and thrive in the important work that we do.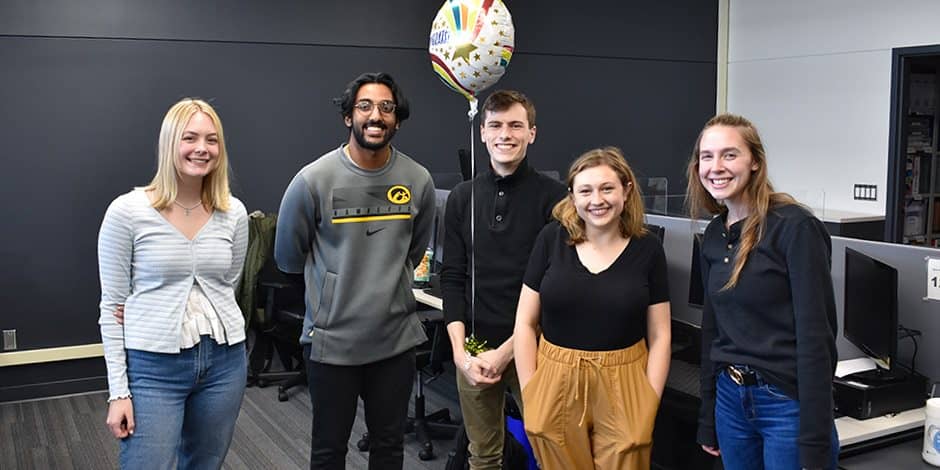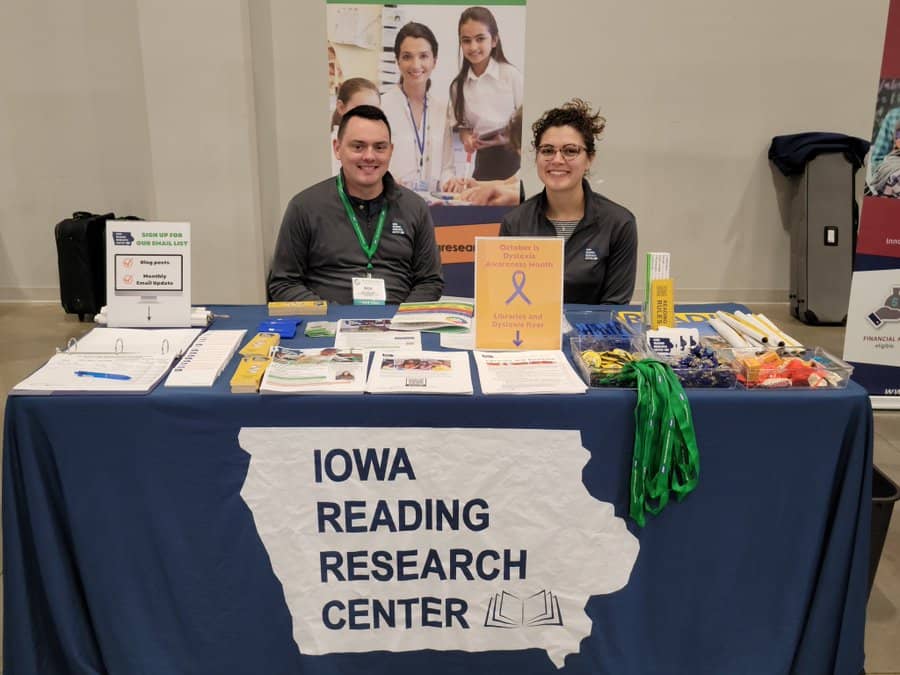 Current Openings
Director
With the assistance of Isaacson, Miller, the Iowa Reading Research Center is seeking a director to oversee the day-to-day operations of the IRRC and serve as a statewide expert and advocate for evidence-based literacy instructional strategies. The director will work collaboratively with leaders from Iowa's educational systems, state government, local agencies, and community groups to help coordinate all components of Iowa's comprehensive literacy initiative and integrate research into the design of best practice strategies to promote literacy development statewide.
For a detailed job description and to apply, please visit the job posting at Isaacson, Miller.
Assistant/Associate/Director, Operations and Project Management
The Iowa Reading Research Center is seeking a full-time director of operations and project management to provide guidance, support, and planning for business operations of the center. Individuals with a background in educational administration as well as budget, personnel, and project management are encouraged to apply.
For a detailed job description, list of qualifications, and to apply, please visit the job posting at Jobs@UIowa.