Collins is a rising first grader who loves Pete the Cat books. She hopes to be a teacher when she grows up. And when asked if she likes to read, she grins and states: "It's my favorite thing in the whole wide world!"
And Collins is not the only person in the Spencer Community School District with an appreciation for reading. Over the last year, the district has prioritized the reading proficiency of Spencer students, investing a significant amount of time and money into a districtwide pivot toward the science of reading, an approach that has demonstrated fantastic success with students like Collins across the district. The district's staff has committed to this initiative and has been involved from its earliest stages.
This spring, the Iowa Reading Research Center and the Spencer Community School District collaborated to feature the district as an example of how to teach with a structured literacy instructional approach for our upcoming eLearning module. Through interviews with educators, administrators, caregivers, and students, we found that Spencer schools have been implementing their new curriculum with fantastic success. However, these successes did not emerge overnight. The process of pivoting to a science-of-reading-aligned curriculum required months of work from educators, administrators, and community members alike.
Raising the Alarm
For the past several years, Spencer schools had been using a curriculum aligned to a teaching philosophy called "balanced literacy." This approach to teaching reading and writing does not typically include explicit instruction in the rules of language, including syllable types, spelling rules, and more. Instead of sounding out unfamiliar words, students are often encouraged to figure words out using pictures and context. Also, in lieu of directly teaching the relationship between letters and sounds, balanced literacy programs generally emphasize activities such as independent and guided reading of high-quality children's literature. This style of teaching can leave many students behind, especially those with reading disabilities such as dyslexia.
"We were noticing that our instruction was working with some students, but we had a lot of kids struggling," said Spencer Literacy Coach Brook Schueller.
This sentiment was backed by years of student achievement data. According to Dr. Angie Hanson, the district's director of school improvement, Spencer's students' reading scores had been consistently low ever since the adoption of the balanced literacy curriculum, and things had only gotten worse since the start of the COVID-19 pandemic.
"Coming out of [the pandemic], the level of concern went to full-out alarm," said Hanson.
Searching for a Solution
In 2021, the district was due for a curriculum review, a process that occurs every six years. A group of administrators, teachers, Area Education Agency personnel, and school board members came together to discuss their options. Together, they researched and evaluated a number of literacy curriculums.
"It was kind of overwhelming at first, to know what to choose and which direction [to go]," said Reading Teacher Karla Labernik, one of the teacher leaders who participated in this review process.
The review group began by examining student data and creating a rubric based on the greatest needs that they would want a new curriculum to address. They used this rubric to compare potential new programs to their existing curriculum.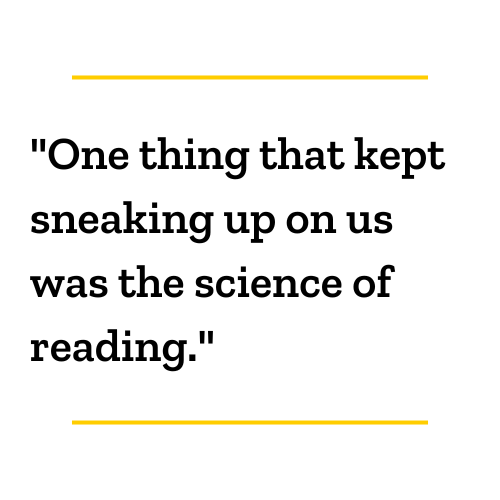 "We did something that I would recommend a lot of schools do," said Labernik. "We didn't just evaluate the new resources that we were considering, but we also evaluated our current resource so that whatever choice we made, we could know that we didn't just change for the sake of changing. There were data that drove [the decision]."
As they researched different curricula and approaches, the members of the review group encountered one phrase over and over again.
"One thing that kept sneaking up on us each and every time we looked at a new resource was the 'science of reading,'" said Fairview Elementary School Principal Alex Olson. "So, we dove down that rabbit hole, so to speak, and we were really intrigued by the things we were seeing and hearing."
The phrase "science of reading" describes the body of scientific evidence demonstrating how literacy learning works and which instructional methods are most effective for teaching children to read and write. In practice, science-of-reading-aligned curricula emphasize the explicit and systematic teaching of foundational reading skills. This means that skills are taught directly to students in an intentional and logical order. Science-of-reading-aligned curricula for early readers includes an emphasis on instruction in decoding skills, such as phonics and phonemic awareness, which help students read the letters and words that make up the English language.
"We're taking words apart so we can understand all the letters inside, what sounds they make, and how they work together," said First Grade Teacher Kimberly Moser. "It's taking it to the foundation of learning, understanding the basics."
At first, many Spencer educators were uncertain about this proposed instructional shift, which would mark a major change from the district's business as usual.
"I was very skeptical," said Tara Rabenberg, a kindergarten teacher at Johnson Elementary School who also participated in the curriculum review. "I really didn't know what I was looking at."
"Honestly, I thought it would be way above kindergarten and first-grade levels," agreed Moser.
Despite these initial hesitations, the members of the review group continued to research and learn. Soon, they began to believe that the science of reading was the right approach for their students.
"The balanced literacy approach left a lot to chance," said Schueller. "We needed to find [a program] that was structured enough that we could say 'yes, in kindergarten, all these kids learned these skills, and they're ready for the next step.'"
For Spencer schools, this program was a science-of-reading-aligned curriculum called "Core Knowledge Language Arts" (CKLA), which the district chose to implement in all Kindergarten–Grade 2 classrooms for the 2022–23 school year. Another evidence-based literacy instructional program was chosen for students in Grades 3–5.
Once these programs were selected, Spencer educators and staff needed training to deepen their practical understanding of the science of reading. For this, they turned to LETRS (Language Essentials for Teachers of Reading and Spelling), an evidence-based early literacy professional learning course that aims to provide educators with in-depth, research-based knowledge and skills in the teaching of phonics, phonemic awareness, and other foundational literacy skills.
"[LETRS] has been a really good tool for teachers," said Schueller. "We spend time learning about the brain, and how kids form [connections], and how to help them make those connections. We have a better understanding of how kids learn. We're able to see what's tripping them up, what they're struggling with, and how [we] can teach them."
"[LETRS] has helped me immensely," echoed Rabenberg. "The biggest thing that I learned is that you need to know how the brain works. There's an actual formula to teaching reading."
This kind of large-scale instructional shift and professional development initiative is a huge lift for a district. Not only does it require a significant financial investment, but it also requires a lot of time and effort from teachers and staff members. Nonetheless, the Spencer team has found that their investment in this pivot has paid off in spades.
"Yes, it's hard to start a new curriculum, but the benefits outweigh all of the extra work," said Moser.
A Comprehensive Approach
Spencer administrators took a strong stance in favor of this new, science-of-reading-aligned instructional approach. As a result, the shift was implemented universally across the district. Administrators say that this approach was a key element of the process, as it has ensured that instruction is consistent across classrooms, grade levels, and schools.
For example, prior to this implementation, Spencer reading teachers like Labernik had already implemented many science-of-reading-based practices into their interventions. However, without districtwide instructional alignment, the advancements they were seeing in the interventions were not sticking when students returned to their general education classrooms.
"We were doing good things and [using] a lot of research-based strategies," said Labernik. "But there was a disconnect. We would do all this work, and then when they got into the classroom, it was a completely different approach."
"We cannot have a lottery system where [whether or not] your student is going to get the instruction that we have found makes a real difference [depends on] which elementary school or what teacher's classroom they are in," said Hanson. "It really needs to be a whole systems move."
Iowa Reading Research Center Assistant Director for Education and Outreach Nina Lorimor-Easley cites this district-wide approach as a major reason for the success of Spencer's transition.
"The district made a full commitment to evidence-based instruction and to training its educators to engage fully with the new curriculum. This robust backing of the change was one of the keys to success."
Additionally, while the decision to adopt the new literacy curriculum was ultimately a top-down push, Spencer teachers were involved at every step of the process. Teacher representatives from different grade levels took part in the curriculum review process, and administrators worked to keep information transparent at every step of implementation. The sentiment of "we're all in this together" was expressed by several Spencer teachers and administrators when discussing the district's approach to this large-scale change.
"Every teacher was able to provide feedback on the curriculum materials and was part of understanding the [reasons why] we were making this shift," said Dr. Angie Hanson. "They were part of the whole decision-making process from the ground up."
Celebrating Student and Staff Success
After the first year of implementation, Spencer teachers and administrators are raving about the impact of the science-of-reading-backed approach and celebrating the successes of their students.
"I can't tell you how many different staff members have come up and said to me, 'Why didn't I learn this in college?" Olson said. "They have way more tools in their literacy toolbox, and they're able to use those to support all kinds of learners."
Literacy coach Brook Schueller has also noticed increased feelings of self-efficacy and confidence among Spencer teachers, stating, "We have been empowered. I [can] see in my teachers that they [feel] more in control as to what they [are] supposed to be teaching and what students [are] supposed to be learning."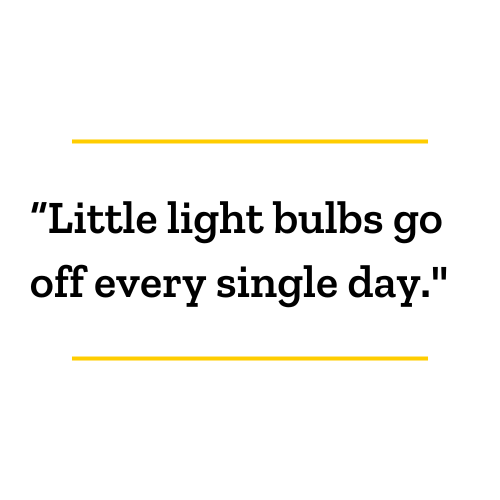 "Walking into next year and knowing what I know now, I'm going to walk in carefree," said Rabenberg. "I'm confident. It brings great joy to my heart."
Rabenberg also states that her students are demonstrating similar levels of increased confidence when it comes to completing reading and writing tasks.
"[In the past], I had frustrated readers," she said. "I had frustrated parents. This is the first year that students feel confident. No one is saying 'I can't read this word.'"
Her colleagues agree.
"Little light bulbs go off every single day," said Schueller. "It's pretty magical. Students start to figure out the code, and they know that when they come to a word they don't know, they're going to know what to do."
Spencer educators and staff also report that students are more engaged with the new literacy curriculum than they had been in years past.
"The overall [student] attitude is that reading is not a chore," said Olson. "They seem really curious about the work. They're really invested, and they're finding that the harder they work, the more they're improving."
"Student attitude towards our program right now is so much more positive," agreed Melissa McGuire, the principal at Johnson Elementary. "It's like they have more perseverance than they had in the past. They are proud of the work they are doing."
And this past year's reading achievement data supports these observations. As Spencer schools began the process of implementing the new curriculum, the team knew they would run the risk of encountering something called an "implementation dip." Sometimes, large curriculum changes can initially result in a drop in achievement levels as students and educators get accustomed to the change. While Spencer students' fluency scores did see some slight wavers, no major decline occurred, which was a positive sign.
Additionally, Spencer teachers reported that many students were slowing down during assessments to employ the decoding strategies they had learned in the classroom in order to read unfamiliar words accurately, rather than guessing them. While this can decrease the number of words students read per minute, it also means that students were reading with increased attention to accuracy. As a result, accuracy rates for first- and second-grade students saw significant improvement, growing from 58% combined accuracy in the fall to 77% combined accuracy in the spring. This means that 77% of first- and second-grade students were reading with at least 95% accuracy on their spring screening assessment, which marks a 3% increase from the previous spring.
"My Brain is Excited to Read"
The effects of these changes are being noticed outside of the classroom as well. Hillary Olson is one of many Spencer parents who describes seeing huge positive changes in their children's attitude toward reading over the last year. Olson is the mother of two children: six-year-old Collins—the student who said reading was her favorite thing in the world—and nine-year-old Landon.
"[Before, Landon] struggled with wanting to read," said Olson. "Now, he's actually asking us, 'Hey, can I read my book?' He's bringing it to us versus us bringing it to him. And he's not defeated before he starts."
Collins has also felt the positive effects of this new instructional approach.
"She loves the independence that it's giving her," said Olson. "Instead of being like 'Oh, that's a hard word, I'm never going to get it,' she says, 'Well, it's a tricky word, but I'm going to get it someday.'"
According to Collins herself, even tricky words do not dampen her enthusiasm for reading.
"My brain is excited to read," said Collins. "We learn tricky words, and if we get stuck on one, we just tap it out." She then demonstrated how her teacher, Rabenberg, has taught her to use her fingers to "tap out" words, or break them into their individual sounds.
Another Spencer parent, Lindsay Pearson, echoes Olson's praise.
"At the beginning of the school year, it was like pulling teeth to get [my daughter] to read at home," said Pearson. "Now, we look forward to reading every night."
Like Olson, Pearson has seen huge gains in her daughter's reading ability, as well as her desire to read.
"I was really worried about her at the beginning of the school year, so to see where she's come and to know that she's going to be okay just makes me so proud of her—and the district too," said Pearson. "The Spencer Community School District has shown that they really, truly care about their students."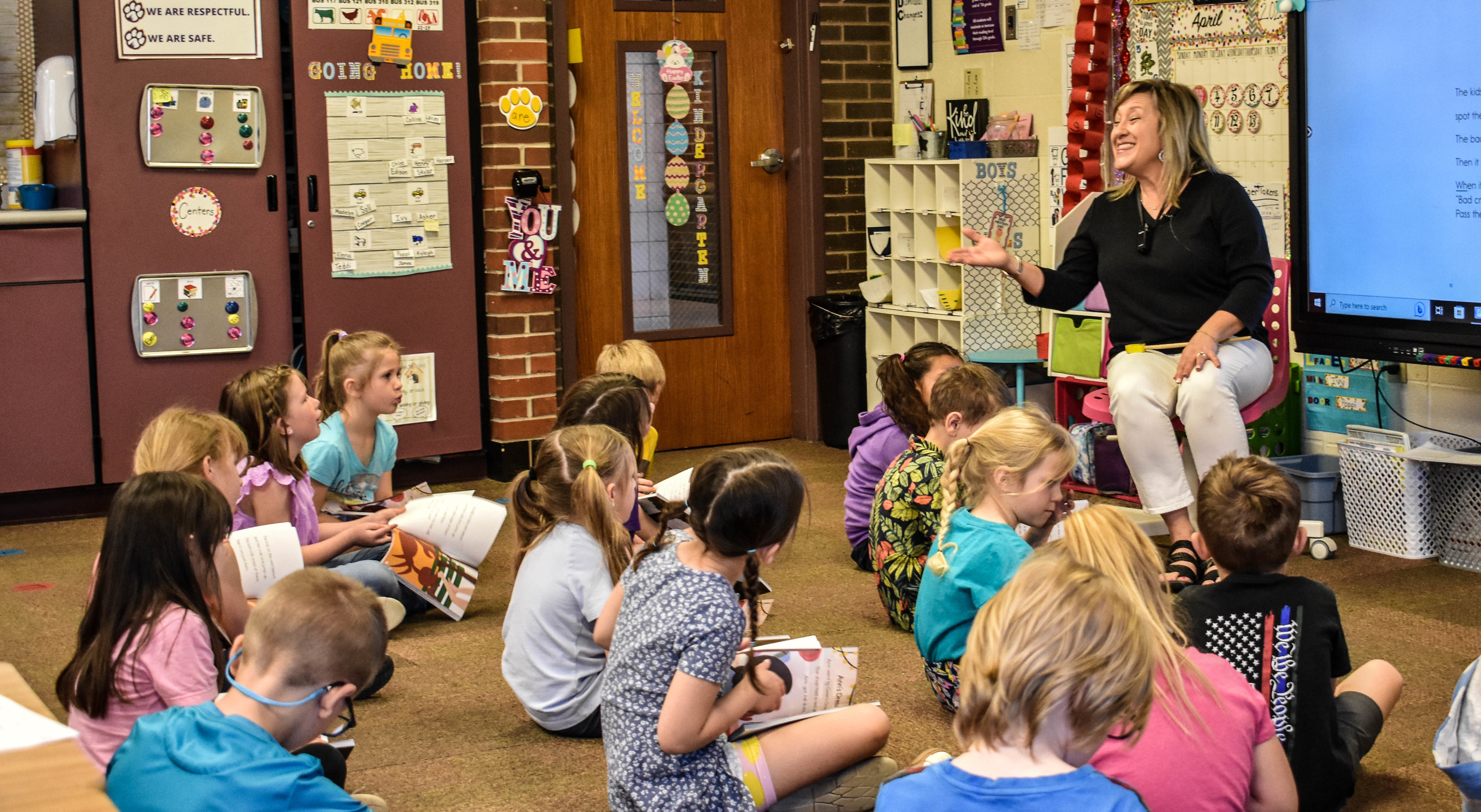 Making the Change
Spencer educators highly encourage other districts to consider adopting a similar science-of-reading-based instructional approach.
"There are things that we loved about balanced literacy," said Schueller. "But when your data doesn't show that it's working for kids, you have to make a change."
According to Spencer educators, this sense of open-mindedness and willingness to try new things, along with a dedication to following the evidence, is an integral part of the implementation process.
"Even I'm learning things about why "g" says /j/," Schueller reported, smiling. "A shift in thinking can impact a whole classroom of kids, and beyond that, a whole school."
"You know, all educators want to see themselves as lifelong learners," Alex Olson said, "and I'm no exception to that. It's fun to learn something new as you're trying to get these things off of the ground and make them equitable and systematic for all of your students."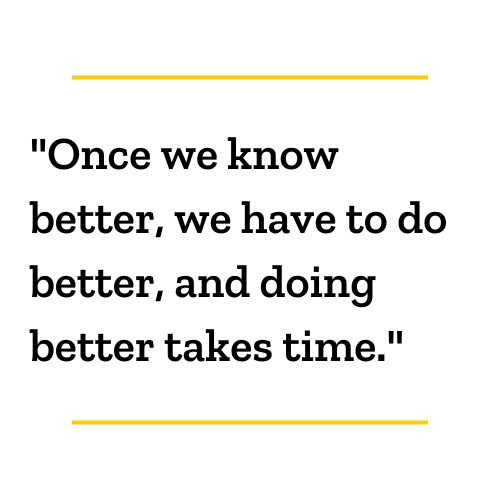 Of course, the shift has not always been easy. First-year implementation is always challenging, and Spencer's experience was no exception.
"There have been some false starts. There have been some missteps," said Hanson. "But the attitude has been 'fail forward.' Let's figure out what went wrong, and we'll do better next time."
Nonetheless, Hanson and the rest of the Spencer staff offer the reminder that the process is challenging, but the rewards are well worth it.
"Making the switch to a science of reading approach is not going to be an overnight thing," said Lorimor-Easley of the IRRC. "Everyone has to have and give grace and be willing to learn alongside one another. If we go in expecting perfection at all levels at the onset, we are setting ourselves up for frustration. Once we know better, we have to do better, and doing better is something that takes time."
And no district has to take this journey alone. The Spencer school district relied on resources such as its local Area Education Agency to make this change a reality. Throughout the implementation process, Spencer administrators worked closely with Prairie Lakes Area Education Agency Consultant Kerrie Baish, who is a graduate of the inaugural cohort of the IRRC-coordinated Dyslexia Specialist Endorsement program.
The Iowa Reading Research Center is also available to support other Iowa districts in selecting and implementing science-of-reading-based curricula that support the needs of all students. The center can provide information about what the shift to evidence-based instruction might entail, as well as assistance with navigating common roadblocks and barriers. The IRRC also offers a range of professional services, including curriculum review and selection guidance, high-quality educator training opportunities, fidelity and progress monitoring, and more.
The Joy of Reading
In Spencer, the local community was another major asset in supporting the pivot to science-of-reading-aligned instruction. For example, "Spencer Reads" is a grassroots initiative that began in the fall of 2022. Since then, Spencer Reads has hosted a number of literacy-centered events, including author visits, public story times, and community-wide reading times.
The love for reading among Spencer's youth even showed itself during the holiday dedicated to love.
"Our SEL [social-emotional learning] teacher did a little video at Valentine's Day about affirmations," said Labernik. "[The students] had to say like, 'I'm kind, I'm proud, I'm loved,' things like that. And one of my little students, when he was being recorded, he said, 'I'm brave, and I want to learn how to read.'"
Other Spencer educators are full of anecdotes like Labernik's, all of which demonstrate both the academic and social-emotional benefits this new program has brought to the district.
"I'm thinking of this one boy in particular," said Moser. "He was, I'll be honest, a behavior problem at the beginning of the year. But it was because [school] was hard. He couldn't do the reading. He couldn't do the writing. He didn't want to. Now, he's one of the first to shout out the answers. And he's so confident and so proud of himself that it's just amazing."
The impact that this new, science-of-reading-aligned curriculum has had on Spencer's students has thrilled educators, caregivers, and administrators alike. The entire Spencer community has worked hard to make this change a reality, and now they are able to celebrate its first year of success.
"[To] see students struggling with trying to read or seeing a word and not knowing how to read it, and to see them cry or get flustered or even act out, that really hurts my heart," said Rabenberg. "[Now], they can see a word anywhere around them in the world and read it. They're happier. They're joyful when they see a word. They get so excited. As a matter of fact, the whole world has to stop so we can see what they're able to read. And that has been just a joy to my heart."